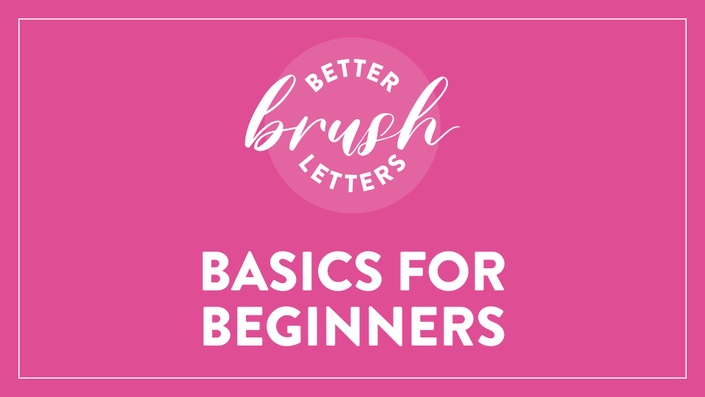 Better Brush Letters: Basics for Beginners
Learn how to create beautiful letters and words using a brush pen
Enroll in Course
You've learnt the calligraphy drills… now what?
It's time to put them all together to create lowercase and uppercase letters, and how to connect them. You'll also learn how to create numbers and punctuation!
BBL: BASICS FOR BEGINNERS IS A 6 WEEK COURSE WITH OVER 5 HOURS OF VIDEO CONTENT
So what are you waiting for? Come join an awesome community and learn how to do modern calligraphy with a brush pen.
When you sign up you'll get…
Lifetime access to the course on Teachable
Over 50 page printable workbook to help you learn the basics of modern calligraphy
Over 5 hours of videos to guide you through the course
Tips for lefties by the lovely Kiki from @calligraphy.by.kiki
Access to a private Facebook community so you ca

n lear

n alongside other lovely people
A community of students on Instagram sharing their progress using #betterbrushletters and #bbl_drills
Exclusive discount for Under the Rowan Trees to buy all your calligraphy supplies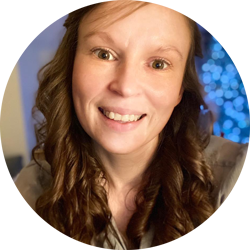 "I feel incredibly at ease with Milly. Her teaching videos are fantastic with amazing tips, like how to hold the pen or position the paper to name a few, which help you complete the exercises to the best of your ability. She is incredibly calm and patient when teaching and I never felt as though I couldn't do something but instead felt as though I 'understood' what was being asked of me without the fancy terms and language that would just go over my head! It's also lovely to actually see the process taking place in real time rather than a 'this is what it should look like'. I highly recommend completing courses from Milly of calligraphy is something you wish to learn or improve because after all practice makes progress!"
- Gem, @bujo_and_life
This is a 6 week long course, however you will get lifetime access to all the content, so you can totally go through it at your own pace. Perfect if you work full time, or having kids running around.

I believe it's easiest to learn when you have an amazing community around you and there isn't an overwhelming amount of content.
So that's why I have structured this as a 6 week course with officially starts on 3rd April, when the videos for Week 1 will be launched. I encourage all my students to do 15 - 25 mins each day, to build that muscle memory. However all the weekly videos are pre-recorded, so you can watch them in your own time, once they are released.
Course Structure
WEEK 1: LOWERCASE LETTERS (A -L)
WEEK 2: LOWERCASE LETTERS (M - Z)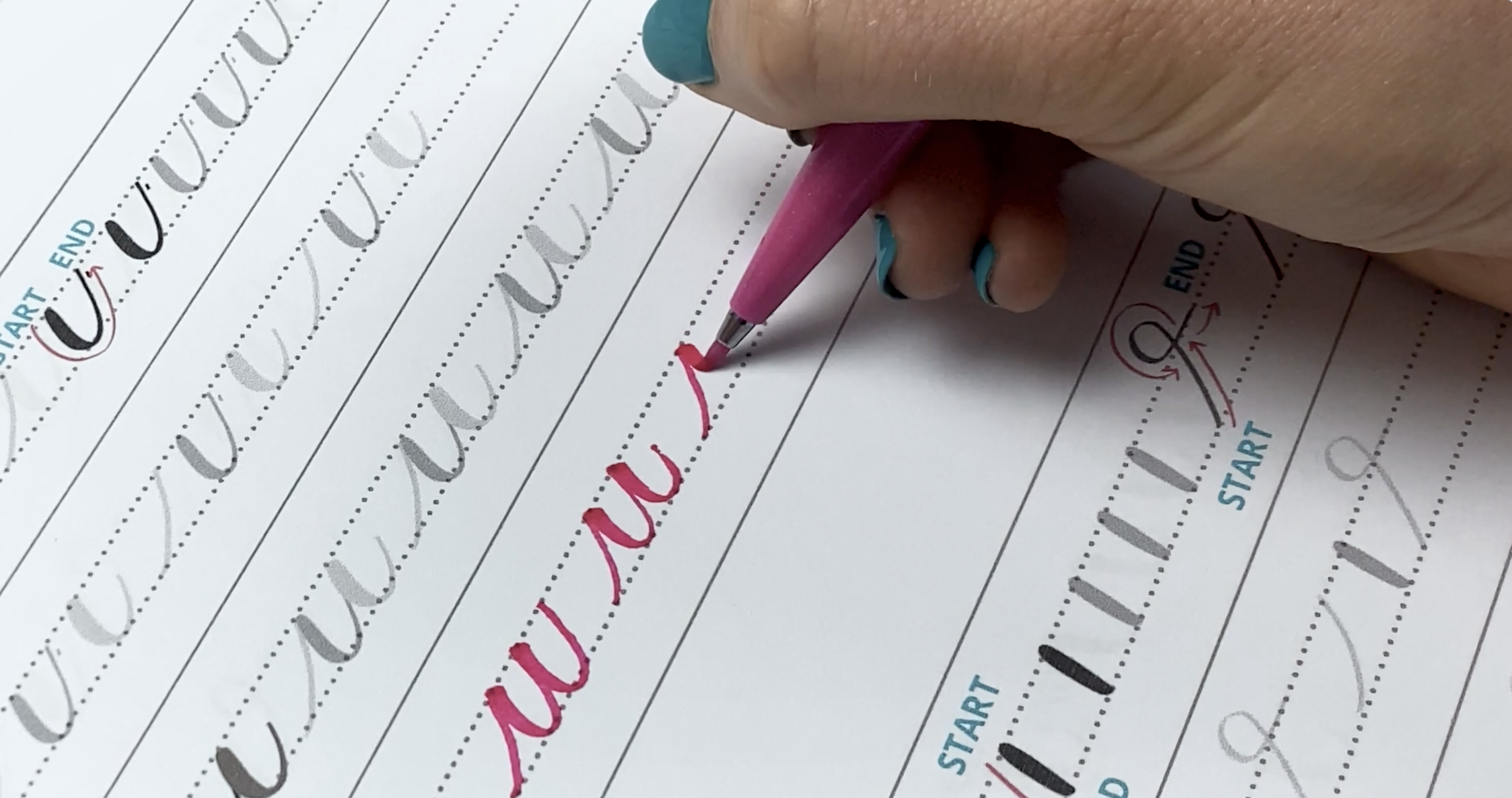 WEEK 3: CONNECTING LETTERS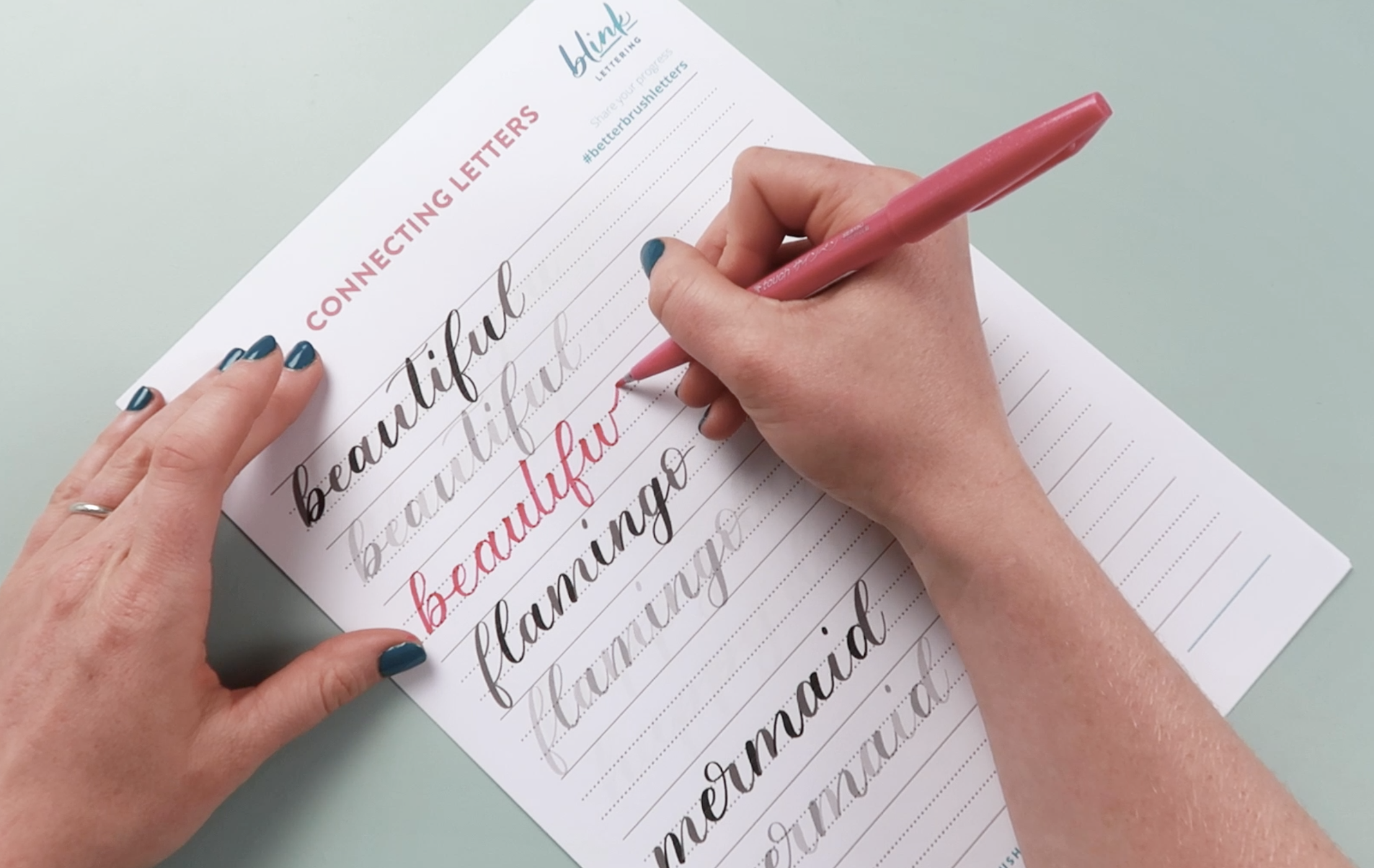 WEEK 4: UPPERCASE LETTERS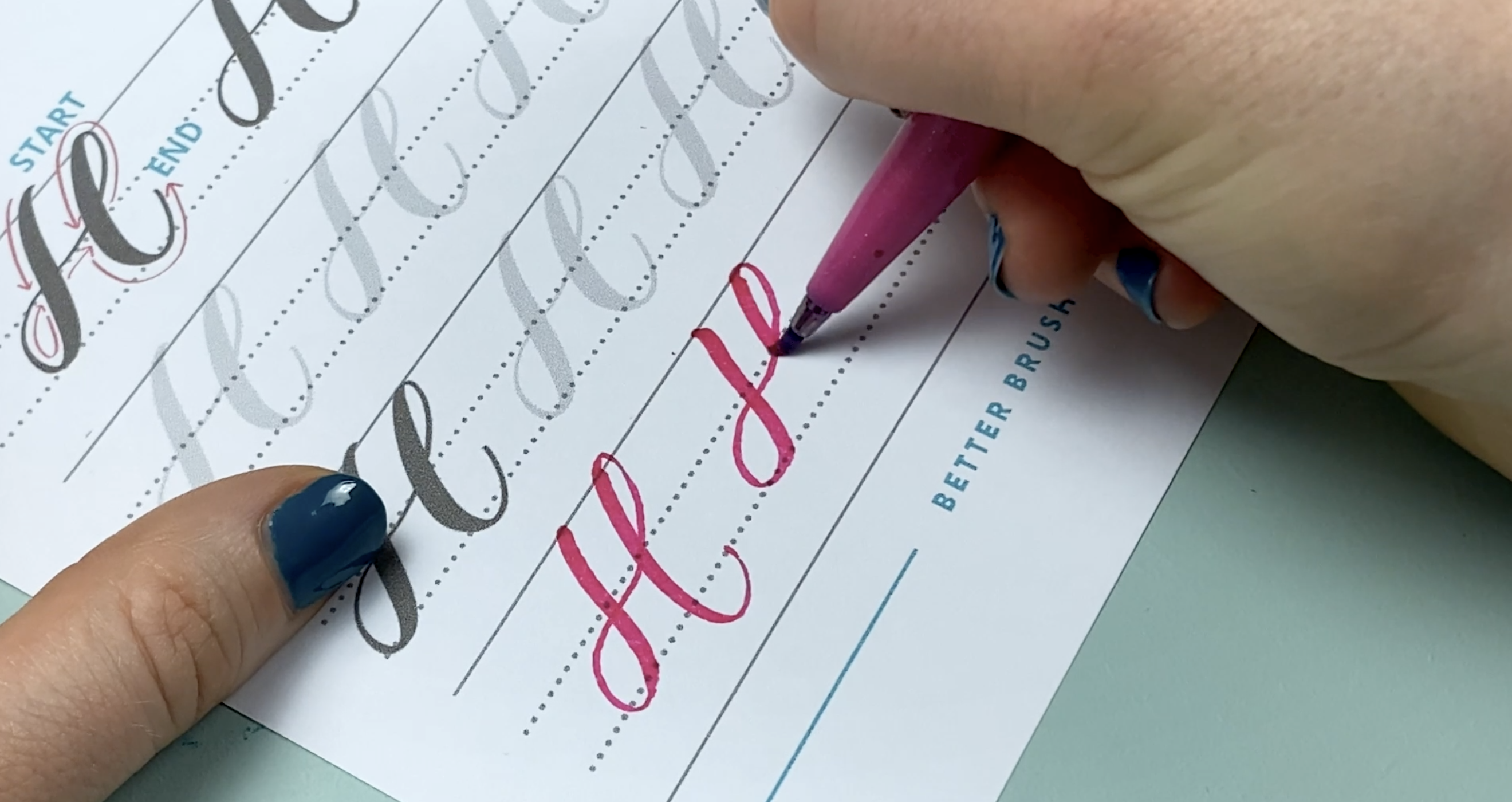 WEEK 5: NUMBERS & PUNCTUATION

WEEK 6: FINAL PROJECTS!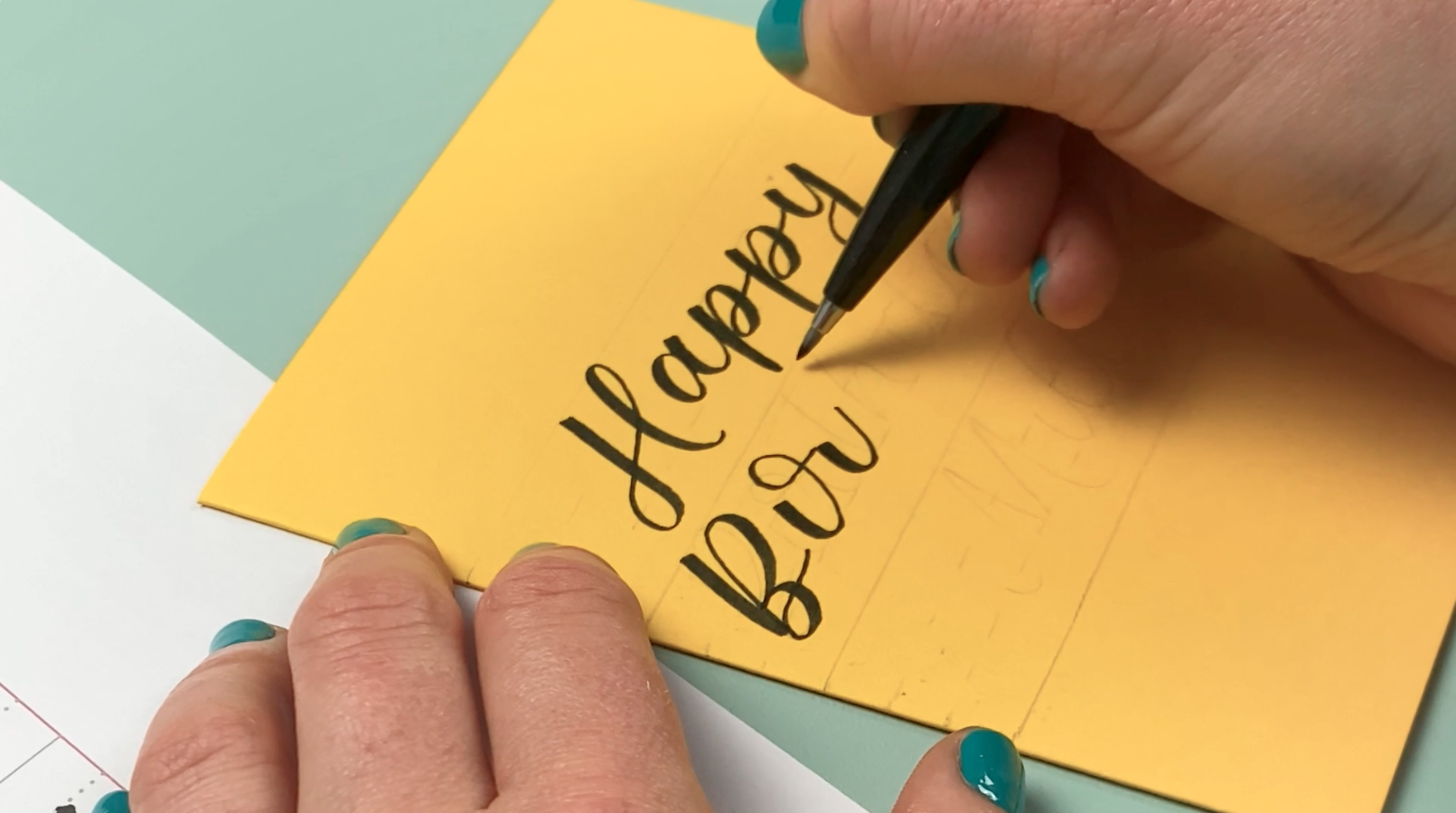 Your Instructor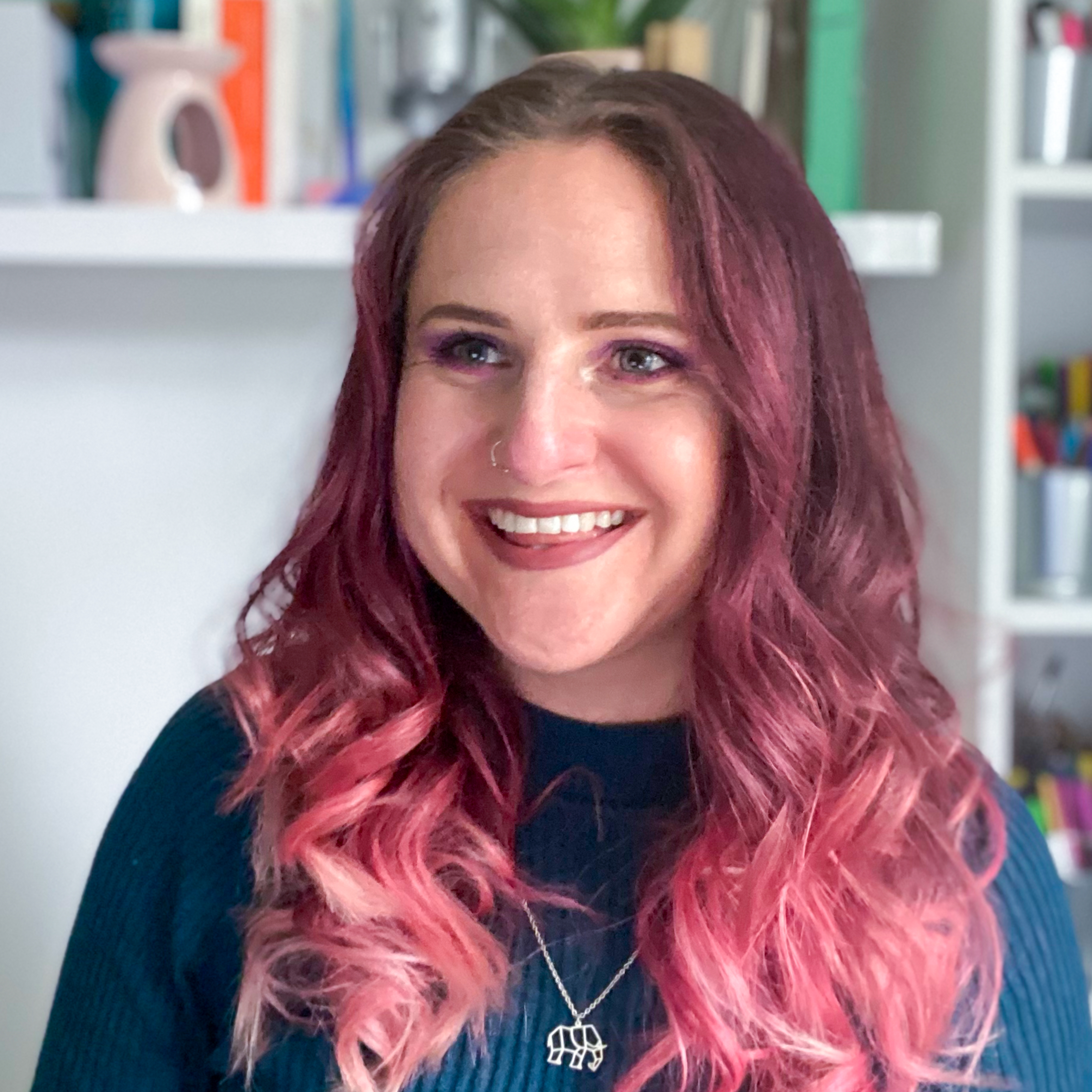 Oh hey there, I'm Milly! I'm a calligrapher and graphic designer based in Bournemouth, UK. I've been working in graphic design for 10 years, and started my calligraphy and lettering journey back in January 2016.
Since then I have bought over 1 million pens* (*slight exaggeration), and have discovered my passion for teaching calligraphy and sharing my knowledge with other creatives and small business owners. I have taught calligraphy to over 3000 students, both online and offline. It's been incredible to see this wonderful community grow.
So stop drooling over calligraphy videos and start learning how to create beautiful letters with me.

Frequently Asked Questions
I HAVE TERRIBLE HANDWRITING, DOES THIS MATTER?
I'll let you in on a little secret… I have terrible handwriting too! Handwriting and calligraphy are different though, so even if your handwriting is awful, this challenge will help you learn how to create beautiful letters.
HOW DO I ACCESS THE WORKBOOK & VIDEOS?
When you sign up to the challenge you will be able to access everything on your Teachable account. This is an easy-to-use platform where you will be able to find everything in one place! The main content for BBL: Basics for Beginners will be released from 3rd April onwards, with content being released throughout the 6 week course.
WHAT IF I DON'T FINISH THE COURSE IN 6 WEEKS?
You will get lifetime access to the course, so you will be able to download the workbook and watch all the videos after the live course ends. This means you can work through it in your own time, or go back to parts of the course you want to try again.
I DON'T HAVE A PRINTER, CAN I STILL USE THE WORKBOOK?
Yes! I have laid out the workbook so it's easy to follow along, plus there is over 5 hours of video content to help you through the course. This means you can follow along using a separate piece of paper.
CAN I GET A REFUND?
As this is a digital program, no refunds will be provided. If you have any questions about BBL: Basics for Beginners before joining the course or you've purchased and have an issue, then email me at
[email protected]
and I'd be happy to help!
I've PREVIOUSLY BOUGHT YOUR OTHER WORKBOOKS. HOW IS THIS COURSE DIFFERENT?
I absolutely loved my workbooks, epsecially the 30 Day Lowercase Letter Challenge, but I decided I wanted it to be big and better. To make it easier for you to learn how to create beautiful letters with a brush pen. So here's what's new.. - One big workbook for you to print at home, that's broken down in to bitesized sections - Videos showing you how to create all the letters, both lowercase and uppercase! - Videos breaking down how to connect your letters easily and what mistakes to avoid - Videos that go through how to create numbers and punctuation - A final project! (well a couple) - A video for lefties from an amazing guest teacher, Kiki from @calligraphy.by.kiki - A brand new private Facebook group, specifically for this course - Exclusive discount code for Under the Rowan Trees As you can see there is a whooooole lot of extra video content, which I'm SO excited for. If you have previously purchased any of my workbooks, then send me an email
[email protected]
with your order info for an amazing discount off this course!